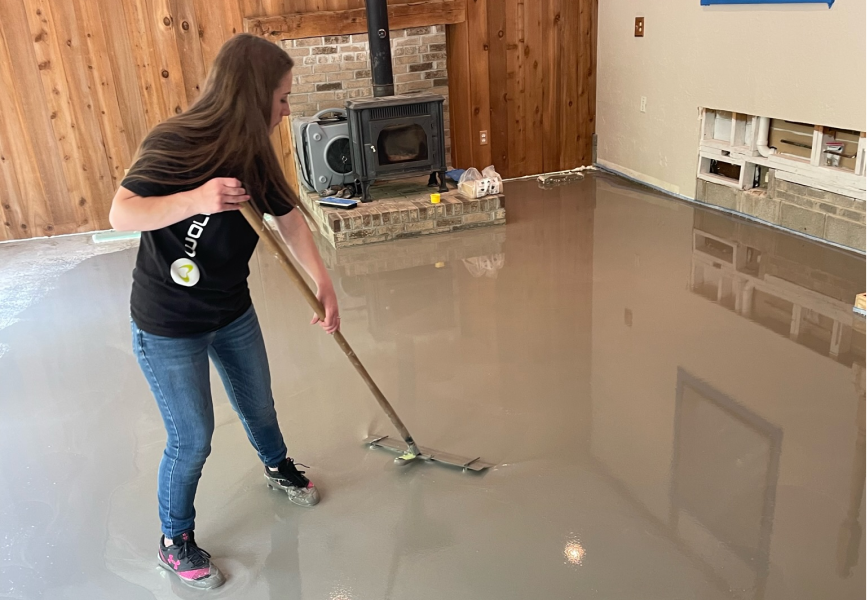 flooring Preparation Process
Floorscapes differentiates ourselves with our tedious preparation services. Without proper subfloor prep, the floor's appearance and longevity greatly decreases.

Subfloor prep for seamless installation comes down to three basic factors: clean, flat, and dry. For example, if a cracks and divots aren't properly prepped, new installations will take on those blemishes regardless of the flooring type.

That's why our team always takes the condition of the subfloor into careful consideration when quoting out projects.
Partnering with top flooring brands
For 10+ years, Floorscapes shied away from distributing flooring ourselves. However, after countless clients asked us for our opinion on flooring materials, we realized we had a lot to say. First and foremost, some manufacturers just make better floors and of those manufacturers, each has a niche that they tend to do better than most.

In 2020, we began sourcing flooring, establishing great relationships, and helping our clients find phenomenal pricing. Since then, we've opened a showroom proudly featuring brands including Mannington, Karndean, Sheoga, Ambient, Appalachian, and more!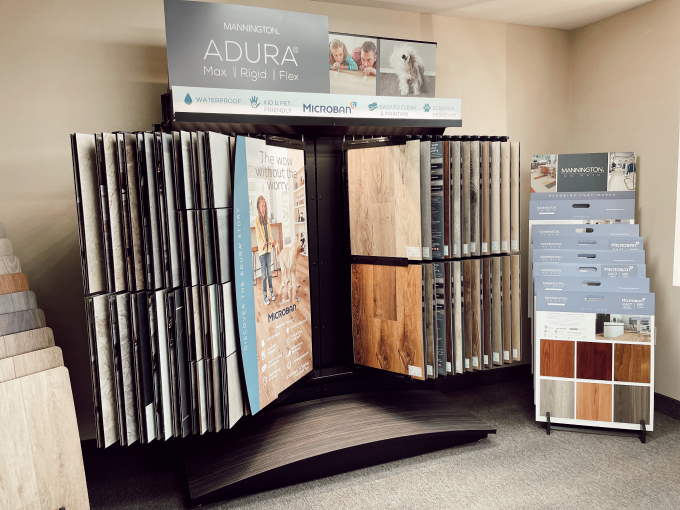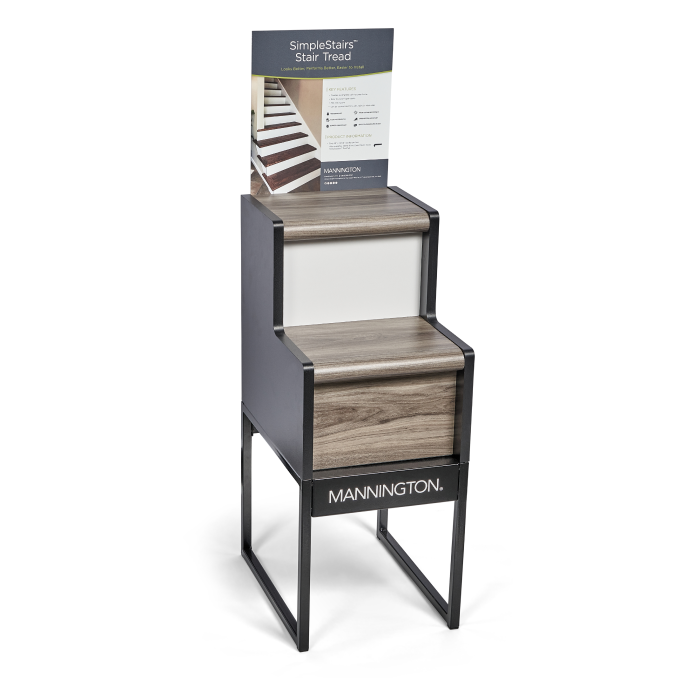 CUSTOM STAIRCASES AND TRIM
From Solid and Engineered Hardwood to LVP and Laminate, Floorscapes can install just about any type of custom staircases. Seamlessly tie together the levels of your home with coordinating stair treads and custom riser options.

Decorative trim is one of the most often overlooked components of tying together flooring projects. Due to the expansion and contraction that naturally occurs in floors, proper trim, shoe molding, and door casing enable this natural process without impacting the aesthetic and longevity.

Considering another type of custom option that we haven't mentioned yet? Just ask!